About H.K.
In pursuit of capturing moments...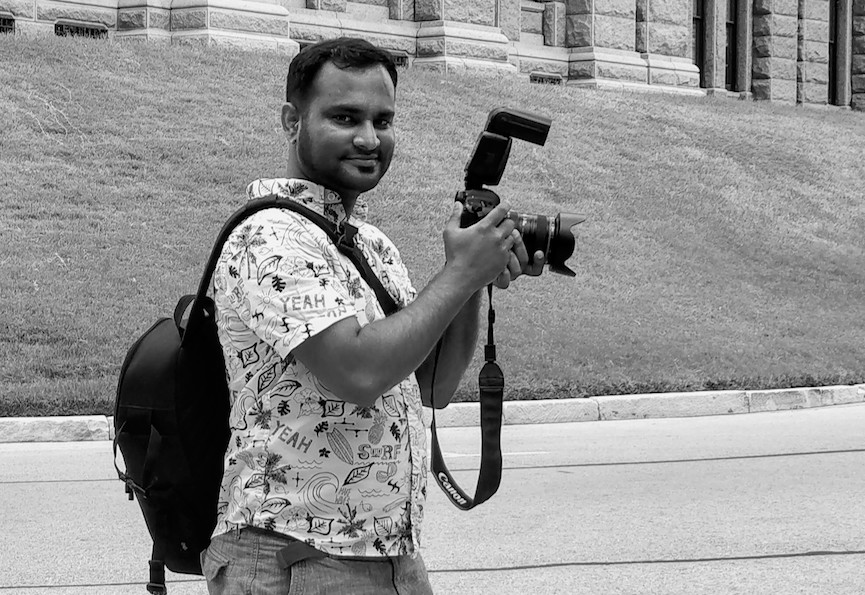 About
I am super passionate about capturing moments.
I am software engineer by day, currently working on mobile application development and by night I am husband, son, brother and friend. I just 💖 taking snaps of events, people and any related things.
I'm a true believer of following quote and appreciate every moment I am living! 🙏
"Yesterday is history, tomorrow is a mystery, today is a gift of God, which is why we call it the present." - Bill Keane
Current gears
I have recently started getting into photography with professional gears.
Here are my current gears:
📷 Camera Body: Canon 6D Mark I
⭕ Lenses:

Canon EF 24-105mm f/4 L IS USM
Canon EF 50mm f/1.8 STM
Canon EF 100mm f/2.8 Macro USM

🔦 Flash: Canon Speedlite 600EX-RT
Besides main body, I like to take quick snaps with what I have with me, and 90% of the time it's my smart phone.
Other than the phone, I sometime use pocket camera for light shoots or events.